Steve Sensebe, a resident of California's Bay Area, traveled to Nicaragua with GRID Alternatives in November 2017 for our first improved cookstoves installation project. Here he recounts his experience "unplugging" and immersing himself in Nicaraguan culture.
There are certain meaningful experiences throughout life that compel you to turn inward and reflect. My trip to the rural community of El Pedregal, Nicaragua with GRID Alternatives to work on an improved cookstoves project was my time to reflect on life. Upon arrival to El Pedregal, I was warmly welcomed by a family that would be my hosts for the next 3 days. They had 2 twin girls and a little boy. Honestly, it was a big challenge for me to be disconnected while in the community, which lacks access to electricity from the grid and internet. I'm the person that reads everything about solar, tech, will binge watch Netflix, and read news feeds right before bed. But after just one night in the community, I had adjusted to not watching TV or worrying about the outside news.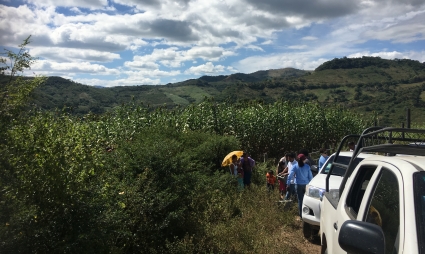 Around 4:30 am, I would wake to the sounds of roosters and a family that's already up and starting their day. I was struck by how hard families work in the community of El Pedregal, and how you can feel the sense of community like nowhere else. Kids actually play with each other, in person. When a family needed something to borrow, they knew exactly which family to ask. I can't remember the last time I've said "Hi neighbor, can I borrow something?". These families all knew they could count on each other.
We got to know several families while working on the improved cookstoves installation project, and got to hear from them why they had decided to invest in the cookstoves. They mentioned the impacts it would bring to their family's well-being, such as the benefits to their health from no longer cooking with open flames.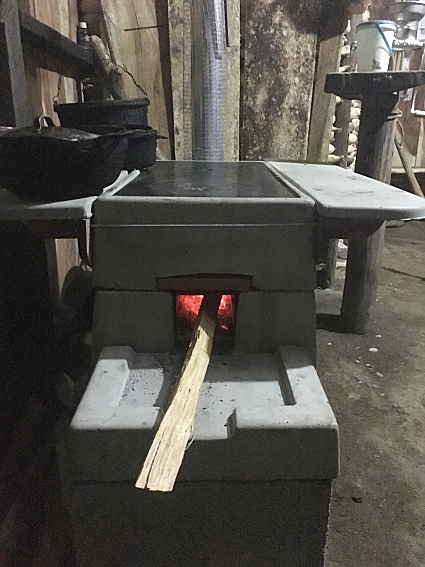 It was interesting learning about how GRID's previous projects changed how the families do things in daily life. El Pedregal was one of the very first communities GRID worked with in Nicaragua, bringing solar to their local school in 2009. Years later, in 2016, GRID worked with the community again to install solar home systems on the households, bringing light and power to families. During the project I participated in, we installed improved cookstoves in homes that already had GRID solar home systems, and we got to learn what these projects make possible for residents. The families mentioned how much easier it is for their children to do their homework after dark, how happy they are that they will need to use less firewood for cooking, and especially having an extra cooking area for their handmade corn tortillas.
On our last day, my host family made a delicious meal. If you think you've eaten fresh food, you'll be amazed by how fresh a meal is when it comes directly from their farm. You will never taste fresh made corn tortillas like these! They are unique.
After 3 nights in the community of El Pedregal, I am grateful for my brief time spent learning alongside community members and to have had the opportunity to play a role in bringing long-term change to the families through this project. This trip also made me appreciate and be grateful for all that I have. I encourage any of you to participate in one of these trips. Not only will you contribute to improving the lives of families, but you will also get to visit other areas of the country and experience the beauty and culture of Nicaragua. What are you waiting for?!
Get hands-on with renewable energy and make a lasting impact in Nicaragua or Nepal. You'll work alongside community members on a GRID project, while experiencing full immersion in rural life and local culture. See upcoming trips!