Wells Fargo made its first philanthropic donation to support GRID's work in California. In 2018, Wells Fargo provided a $5 million philanthropic grant over three years to support GRID's Tribal Solar Accelerator Fund. Most recently in 2022, GRID Alternatives received a $500,000 philanthropic grant from Wells Fargo for its Welcome Home Initiative, an enterprise-wide employee engagement initiative that aims to create a deeper sense of community pride and collective purpose in support of Wells Fargo's commitment to affordable and sustainable housing. 
As part of this effort, Wells Fargo employees have the opportunity to participate in over 10 GRID Alternatives solar installation projects across the country. 
One of these installation events occurred in September 2022 outside of Los Angeles, California, where Wells Fargo employees spent the day installing a 34.8 kW DC photovoltaic solar system on a multifamily affordable housing complex in Westminster, CA. 
Alongside trained GRID staff, the Wells Fargo team supported the installation of this 92-solar panel project, which across the building will save its occupants approximately $238,280 over the system's lifespan. This translates to 776.19 tons of carbon emissions prevented over the systems' lifetime, equivalent to planting 18,054 trees.
Over at GRID Colorado, a team of Wells Fargo employees came together in September 2022 to help with the installation of a solar system on a single-family home in the Denver area as part of this Welcome Home Initiative. The team installed a 6.7 kW DC system, which equates to $24,129 in savings for the family over the system's lifetime. This is equivalent to 160 tons of carbon emissions prevented, equal to planting 3,715 trees. The team spent a total of 39 volunteer hours as part of this project!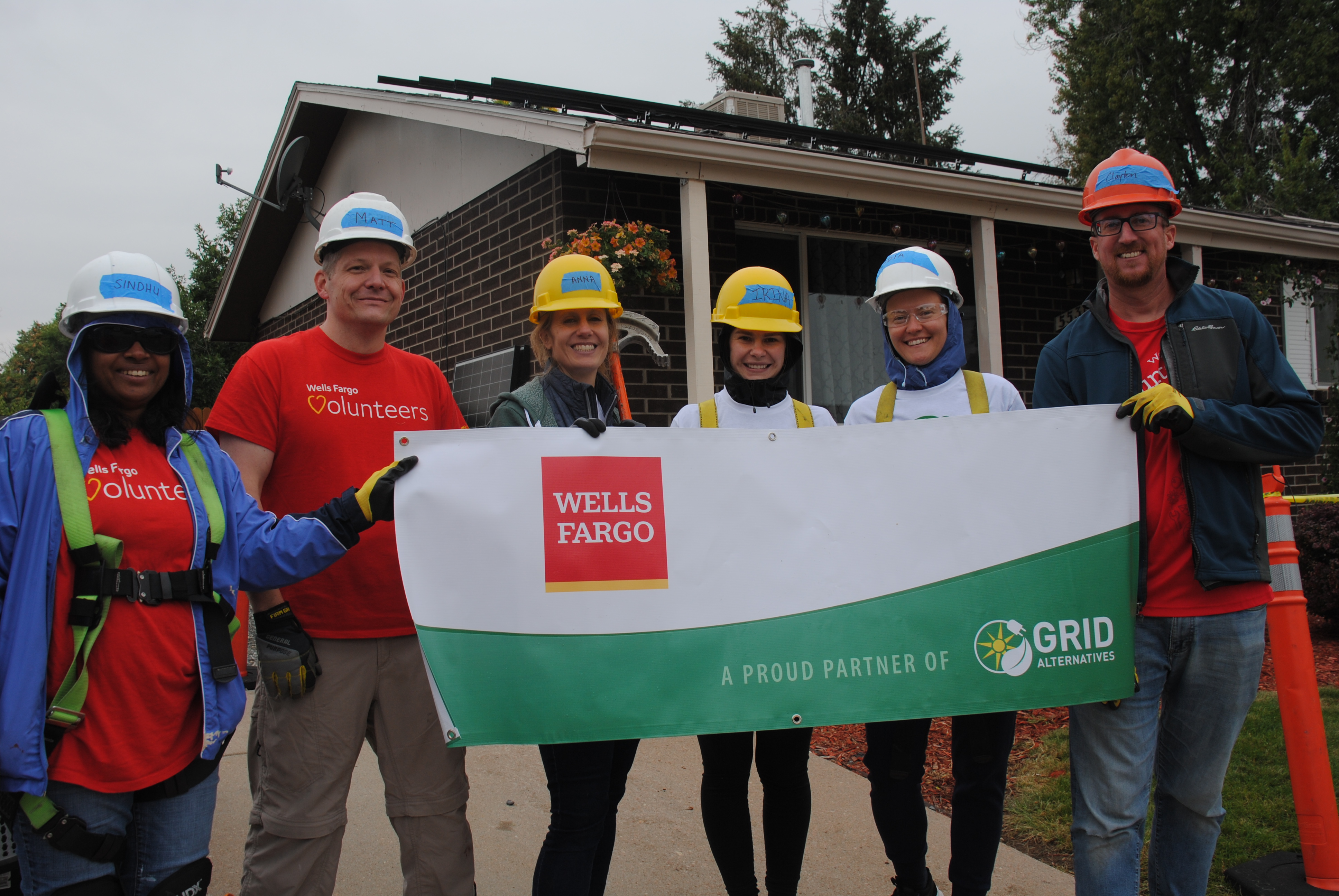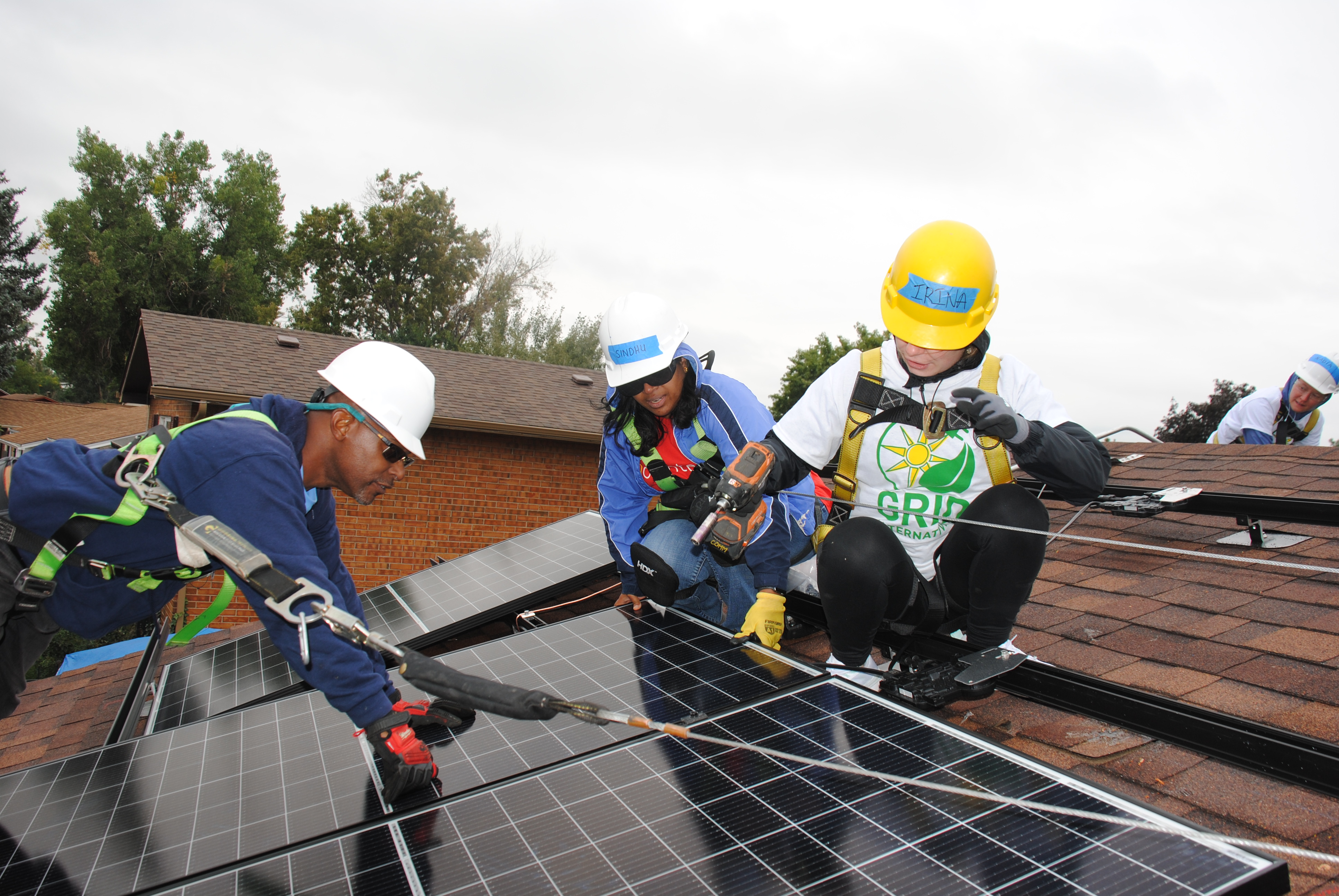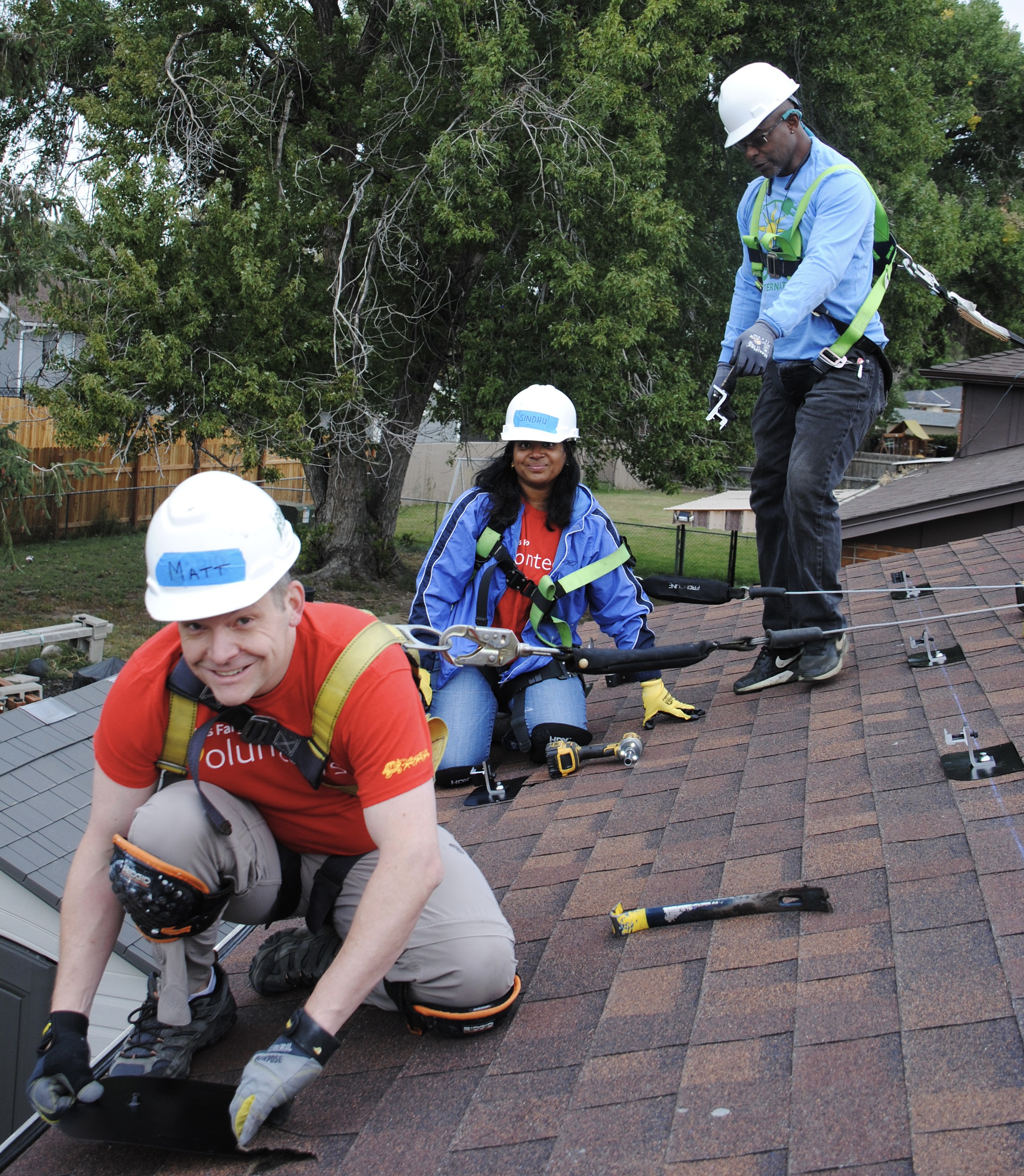 A big thank you to Wells Fargo for their continued support of GRID Alternatives' work nationally and their partnership on GRID projects! Because of their commitment to solar solutions and sustainable housing, GRID can continue to provide long-term environmental and economic benefits to underserved communities across the United States.
GRID Alternatives is a national leader in making clean, affordable, solar power and solar jobs accessible to underserved communities and communities of color, and our energy access work is powering off-grid communities across the globe. GRID's vision: a successful transition to clean, renewable energy that includes everyone.