GRID Alternatives is working to bring solar to Hadsinja Helath Post located in Kanaka Sundari Village Development Committee, at Water No.4 in the Jumla district of western Nepal. 4,000 pople in the surrounding area are from different ethnic groups including Chhetries, Brahamin, Thakuri, Damai and make up approximately 665 households. HadSinja Health Post has 14 staff members who provide health services to people who live in nearby villagers as well as travelers of Rara Lake, a popular destination for Nepali and internaitonal travelers.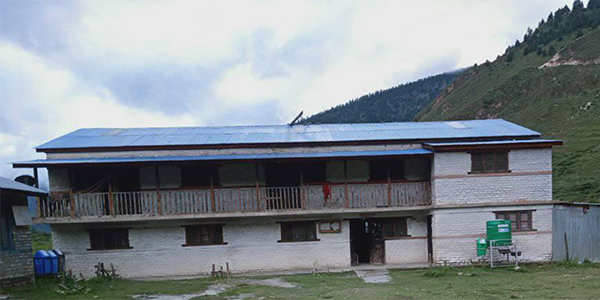 Agriculture is the main source of income for the villagers during the summer season and during dry season people from the area often find employment in neighboring country India. Most of the people visit the health post for regular checkup and common ailments and injuries.  During winter, people usually visit the health post for lungs and chest related diseases while in the summer people visit the health post more often for stomach related problems. The health post has total of 4 buildings and altogether there are 55 rooms including birthing center, maternity ward, general ward and store. There are 8-10 deliveries per month in birthing center.  30-50 patients visit the health post each day.  Hadsinja health post also provide  services to COVID-19 patients as well and solar will help the clinic power refrigeration to be able to distribut the COVID-19 vaccine.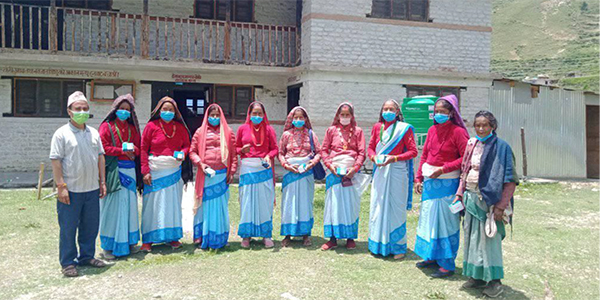 GRID plans to install a 6.3 kW battery-based off-grid solar system to the clinic so they will have reliable solar electricity 24 hours a day, 7 days a week.   Solar will allow the health post to power lights, medical equipment, refrigerators for vaccines and medication, and power electric heat and baby warming units.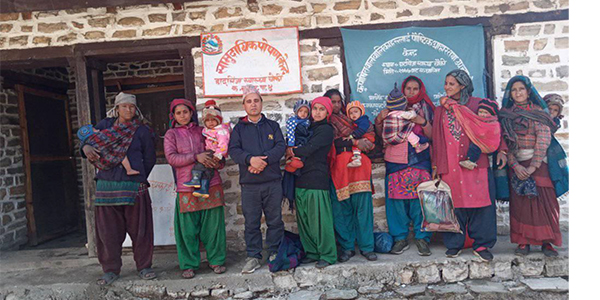 Project Dates: Sept 26-Oct 3, 2022
Location: Hima, Jumla, Nepal
Thank you to RES for supporting this project.