GRID has been working with the community of El Regadio since 2017 bringing solar to homes, the school and a women's coffee cooperative.  in January 2022, GRID installed 8 solar home systems and one improved cookstove for families in the community.  El Regadio is an off-grid rural community located in the municipality of San Sebastian de Yalí, in the department of Jinotega and has approximately 175 residents.   Most families in El Regadio rely on  agriculture and raising cattle to make a living growing crops like coffee, corn, beans, vegetables, fruits and dairy products.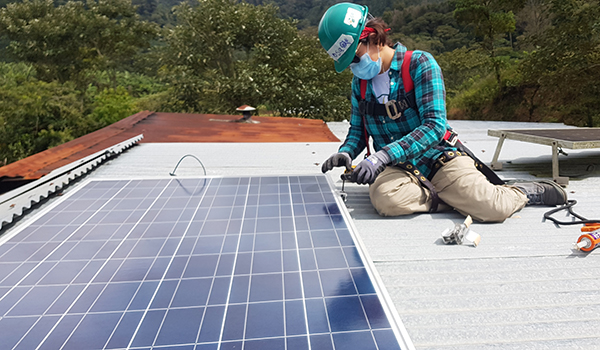 Solar home systems allow families to have electric lighting in their homes and to use basic AC appliances like radios, fans, cell phones and computers. Some families use their solar home systems to power small businesses and other use them to improve the comfort and quality of their daily lives.  Lighting at night means kids can study and do their homework and TV, radio and cell phone charging mean families can stay up to date with news and entertainment and can stay more connected to people outside of their community.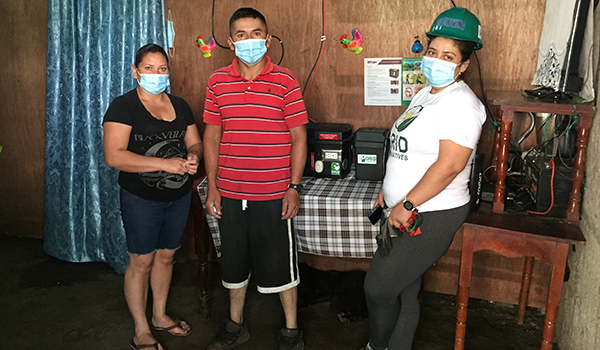 Improved cookstoves replace open fire cooking stoves and are a culturally appropriate technology.  The means families will use the stoves as they respect the culture of cooking over open flames while benefitting from the stove deign which burns wood more efficiently and requires less wood than cooking over open flames.  Less wood burned means fewer emissions, healthier air, and saving women time from gathering wood nearby. The new stoves increase safety as the design protects family members from the open flames. Both solar and improved cookstoves directly impact the health and well-being of Nicaraguan families. See photos from the installation!