Check out our project video!
 
The solar-powered grain and rice husking mill was installed in Jumla Bazar, the headquarters of Jumla, a relatively remote district located in the lower Himalayas of western Nepal. The road connecting Jumla Bazar to the rest of the country was completed less than a decade ago, where previously the only access to Jumla was via air travel. While Jumla Bazar has access to grid electricity from power generated at a nearby micro-hydro plant, it has become extremely unreliable, and oftentimes only available to nearby households and local businesses three to four days a week. Powered by clean, reliable electricity, the off-grid solar-powered grain mill enables village members to process their grains locally.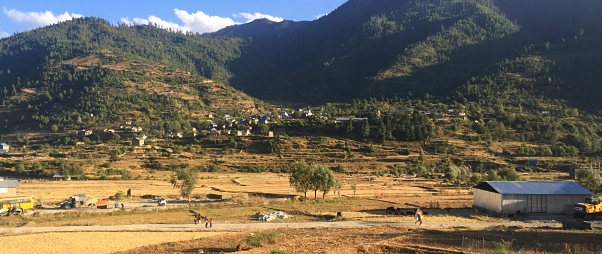 The new grain mill is owned and managed by the Karnali Sports Club (KSC), and located on their property in Jumla Bazar, in a building the KSC constructed for the project.  KSC is a local organization that motivates local youth in sports and currently supports a close-knit group of 22 female and 16 male athletes, ages 6-24. The group meets to train on a daily basis for long-distance running events, compete in national and international races, and  participate in community-service activities in Jumla. Many of the young athletes come from underserved, remote communities outside of Jumla Bazar, and KSC offers them a support system and the chance to travel, compete and open the door to new opportunities. KSC is especially committed to promoting girls and women in sports, and for the young female athletes, it is an opportunity to break down the barriers of cultural and traditional gender roles. Over the last ten years of KSC's existence, they have driven a noticeable shift in local perspective towards female athletes, where many community members now see the great potential and positive impact of girls and women participating in sport.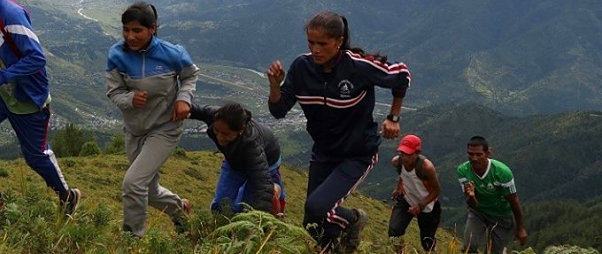 The revenue generated from charging a small fee for the use of the grain mill will provide a sustainable source of income for KSC, which will go directly to supporting their young female and male endurance athletes. The installation of a solar-powered grain mill directly benefits the surrounding community, saving people time and money since they will be able to mill grain locally instead off travel to another town with a mill currently located a two-hour walk from Jumla Bazar.  As women are typically responsible for milling grains, this time savings will be especially notable for women in the community and the time saved can instead be spent pursuing other activities.
Alongside GRID staff and Nepali solar partner Gham Power, the installation of the 4.8 kW solar-powered grain mill system was carried out by several youth athletes from KSC as well as five women who participated in GRID's first Women in Solar Nepal project this past December, and flew on their very first plane flight from their home in the Dang district to the project site in Jumla. GRID and Gham Power carried out a work plan with all participants, which included a technical orientation session, daily safety training, and working in teams to complete the installation of the from start-to-finish. This hands-on solar training experience provided KSC participants with practical knowledge and exposure to off-grid solar system installation, as well as reinforced and provided additional solar training to the Women in Solar cohort, who aim to pursue a future working in solar in Nepal.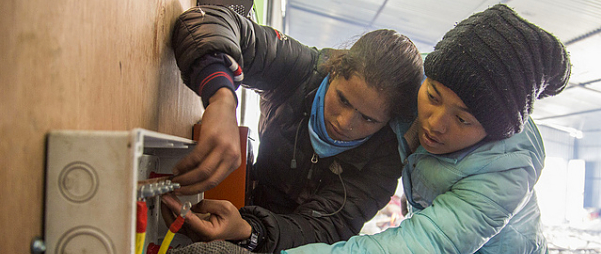 This project also provided a unique opportunity for the women from the southern lowlands of Nepal in Dang to see a new place and share with the women athletes from the mountenous villages of Jumla. The installation also included basic troubleshooting and maintenance training for the beneficiaries who will be responsible for system upkeep. See photos from the installation!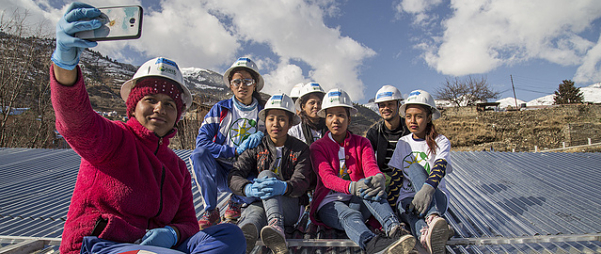 This project was made possible with generous support from BayWa r.e.