In August 2018, ten employees from IGS Energy traveled with GRID Alternatives' International Program to Casa de la Esperanza orphanage in Tijuana, Mexico, to install a 15kW grid-tied photovoltaic (PV) system alongside four reneweable energy students from nearby Universidad Tecnologica de Tijuana. Harnessing the power of the sun, the orphanage will now be able to generate their own clean energy, significantly reducing their electric bill, and directly increasing their savings capacity. Casa de la Esperanza orphanage is part of a network of private orphanages in Mexico supported by GRID's non-profit partner Corazón de Vida. This is GRID's second PV system installation on an orphanage within this network.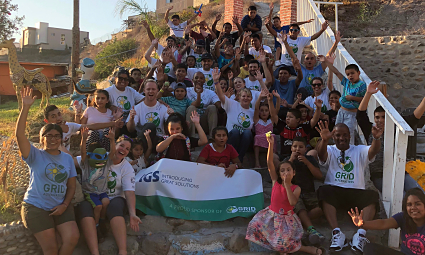 Home to 45 children ages 3-23 years, Casa de la Esperanza provides safe accommodations and stability for displaced children in Tijuana. The new PV system will save the orphanage up to $400 a month on electricity costs, allowing them to unlock new opportunities for the children and young adults that live there. The money saved can be put towards health costs, school supplies, and higher education.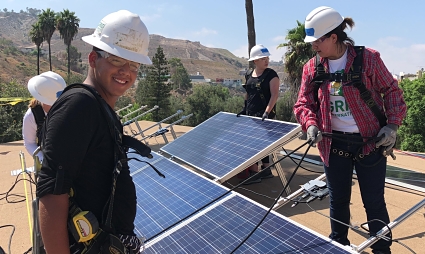 Four renewable energy students from Universidad Tecnologica de Tijuana joined the IGS team in this installation as part of GRID's local workforce development initiative, providing them the opportunity to get hands on with solar technology, gain skills to enter the growing renewable energy industry, and have a role in creating a clean energy future for their country.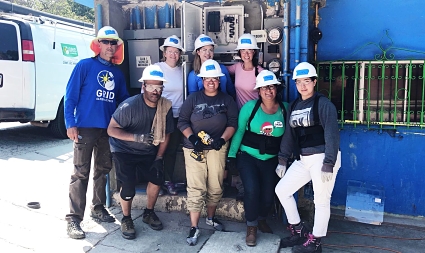 This project is sponsored by IGS, and is part of a larger three-year partnership with GRID Alternatives. IGS launched an internal philanthropic initiative called IGS Impact Renewable Energy Corps, which has sent two groups of employees to Nicaragua to participate in GRID Alternatives projects since October 2016. Multi-year partnerships like IGS' are critical in enabling GRID to bring the benefits of solar-financial savings, job opportunities, and a clean, renewable energy source- to famililes and communities that would not otherwise have access. Learn more about becoming a corporate sponsor for our international projects.  Thank you also to Corazon de Vida and Get Charged Up for your support on this project. 
See photos from the Casa de la Esperanza orphanage solar installation with the IGS team and UTT renewable energy students!