Travel with GRID to Nepal from May 21-28, 2023 to install a 5kW off-grid solar system in the remote district of Humla to support girls' education. During your 8-day trip to Nepal, you will learn about Nepali history and culture, engage in group discussions with other travelers and residents, enjoy Nepali food, and enjoy the breathtaking views of Humla, Nepal while you install a 5kW off-grid solar system for the Karnali Academy & Simikot Hostel.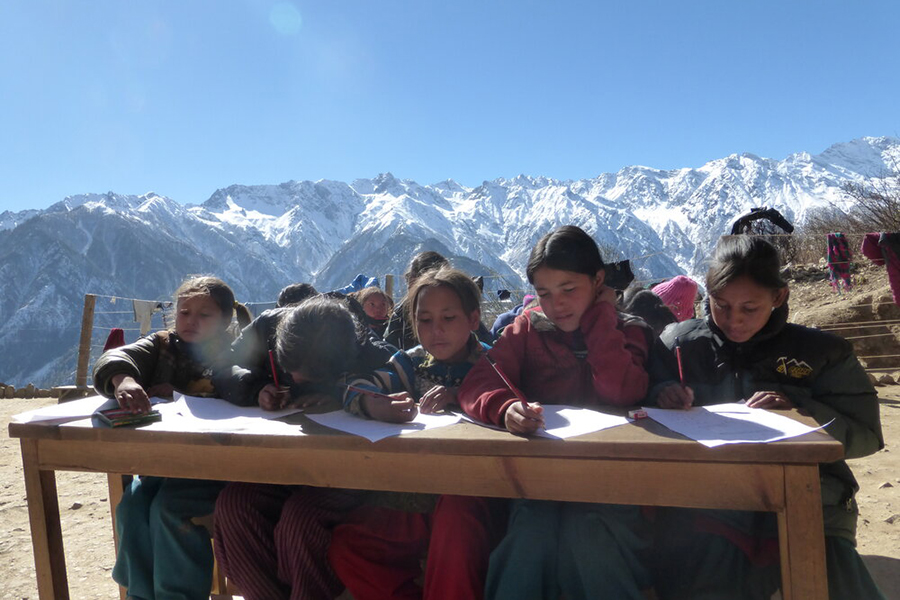 Karnali Academy & Simikot Hostel is a boarding school in the Northwestern corner of Nepal that provides bilingual education for 50 girls ages six to 14 who come from remote villages that lack the resources and infrastructure for formal schooling. The Academy was founded in 2012 and is supported by the Namaste Children's Fund. The school teaches science, social studies, math, English, and Nepali and the hostel provides housing, meals and uniforms to the students.
Karnali Academy & Simikot Hostel is located in the Humla district of Nepal, one of the poorest and most remote districts in the country that is home to more than 45,000 people. Since child marriage is still prevalent in this part of Nepal, education is one of the most important ways to support young girls so they have a viable path to independence. The national electric grid does not reach the school so there is no access to electricity.  Solar can provide reliable electricity for the school and hostel and improve the quality of education and daily life for the students and staff.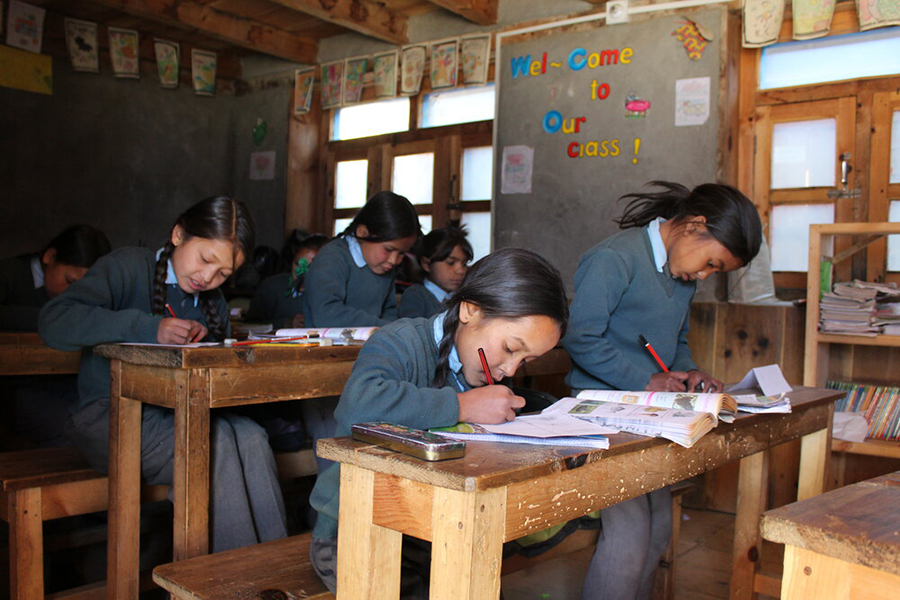 In May 2023, GRID and a group of up to 10 international travelers will install an off-grid solar electric system at the school so students and staff can power lights, fans, phones and electric appliances at the school and hostel where the girls live.  The school has no road access at all so supplies and materials have to be brought in by air or on foot with support from local animals. This project is a great opportunity to learn about Nepal and experience first hand the challenges and opportunities of living in a remote off-grid location while directly supporting girls' education.   
Project Dates: May 21-28, 2023
Cost: $2,400 per person (not including airfare to/from Nepal)
Donate to support this project.
To Sign Up for this trip click here.