Miteri Jaibik Pad Udhyog (Bio-Sanitary Pad Factory) is a bio sanitary pad factory located in Chitwan district in Nepal.  The factory started in 2020 and makes menstrual pads for women from renewable and natural materials including non-oven pulp wood, bio-plastic and release paper.  Miteri Jaibik Pad Udhyog is the first biodegradable pad manufacturing company in Nepal.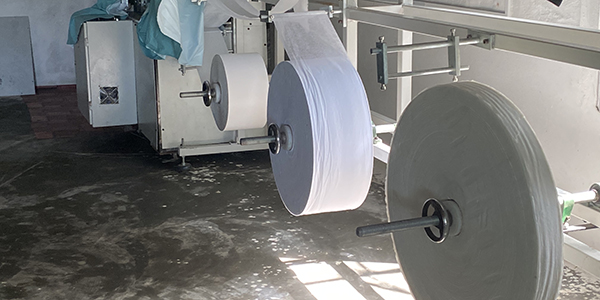 The factory makes 84,000 pads per month and distributes the pads to consumers throughout Nepal to suppliers, dealers, clubs, nonprofit organizations, schools and supermarkets.  The factory is connected to the electric grid and has a high electricity bill each month from powering three pad making machines, four pad packing machines, a computer, five fans, and air conditioning for the building. Solar can help the factory reduce their costs so they can make more pads, grow their business and support girls' higher education in Nepal.  The factory recently moved to a newer larger location and they estimate saving $1,500 per year in electricity since solar will lower the electric bill, a sum that goes a long ways in Nepal.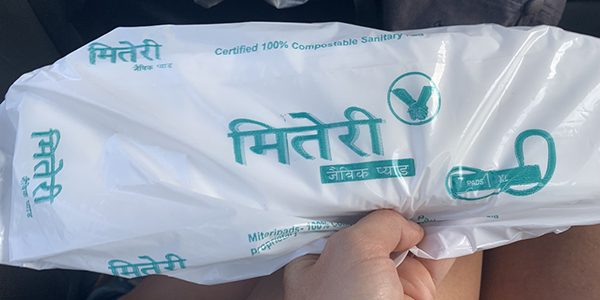 The Bio-pad factory is a women-run socially responsible business that works in collaboration with Radha Paudel Foundation to raise awareness about dignified menstruation using a three P approach (People, Price and Planet) and they provide training on reusable pads to women's groups. The Foundation raises awareness about the importance of dignified menstruation to try to stop the illegal practice of Chhaupadi in Nepal.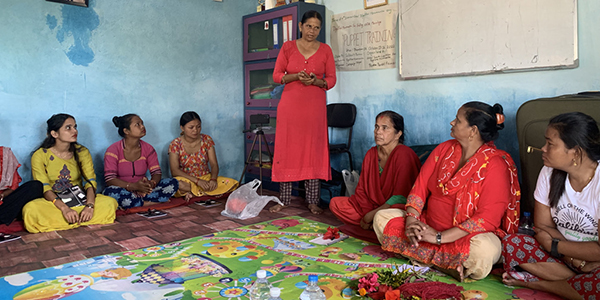 In some parts of Nepal, families continue to practice an illegal custom called Chhaupadi, where girls and women are prohibited from participating in normal family activities while menstruating.  While menstruating, girls and women must sleep outside in makeshift dwellings known as menstruation huts and are restricted from eating certain foods, touching certain things and interacting with their communities.  Many women die from this practice from freezing, inhaling smoke or dying from snake bites while they stay in a small outdoor hut for days each month. Dignified Menstruation fights against the stigma of menstruation as a taboo and supports girls and women's rights to live a dignified life.  The Radha Paudel Foundation is a supporting partner for Miteri Jaibik Pad Udhyog Solar Project.
From Sept 17-24, 2023 a group of travelers from RES traveled with GRID to install a 6kW battery-based solar electric system on the factory.  GRID also helped to upgrade the factory's roof before the solar panels were installed.  Travelers spent 3-4 days at the job site installing solar and visited cultural sites around Nepal to learn more about the people, history and culture of Nepal before and after the solar installation.
Thank you to RES for supporting this project.