Meet our 2022 - 2023 SolarCorps Fellows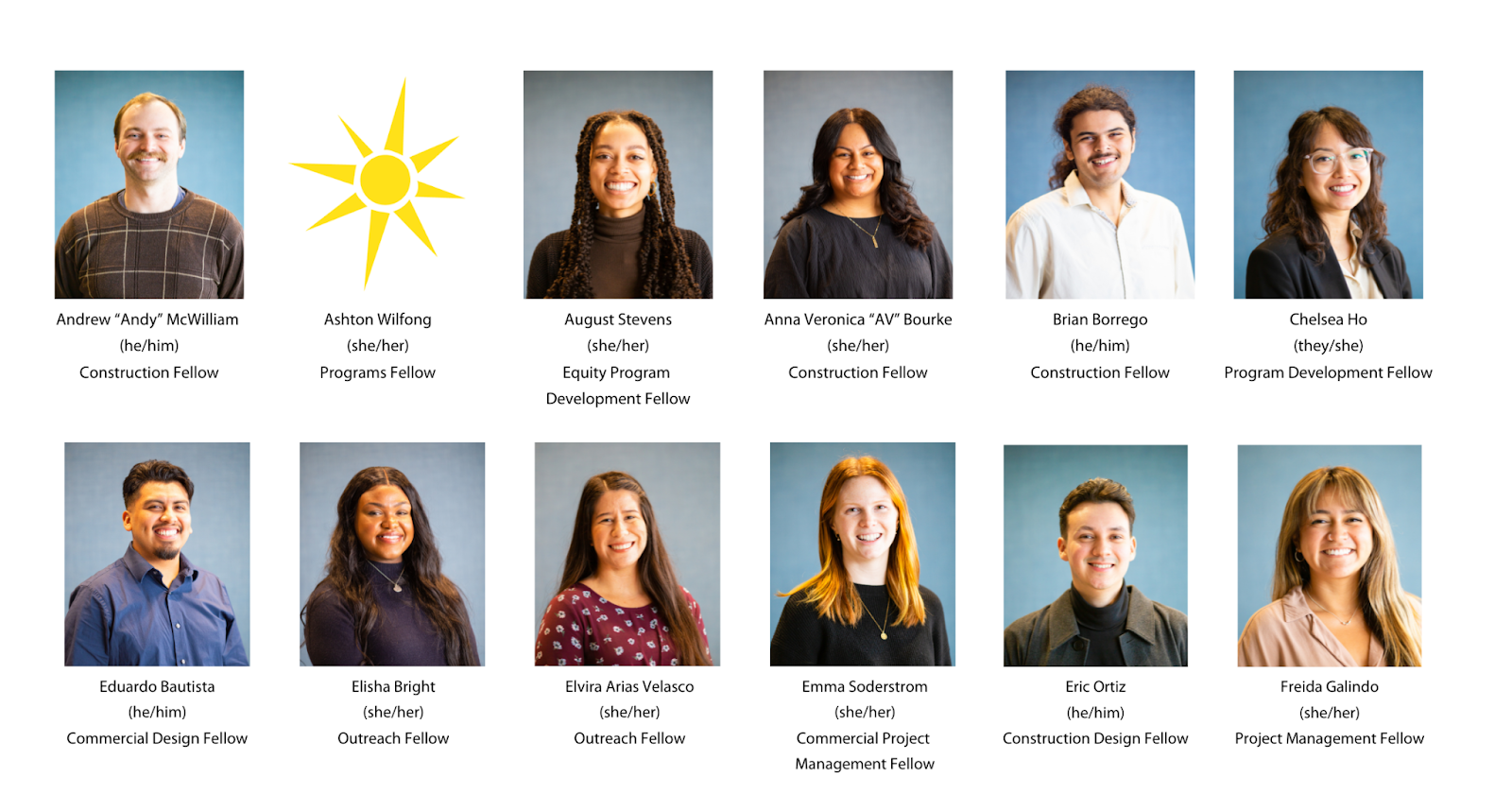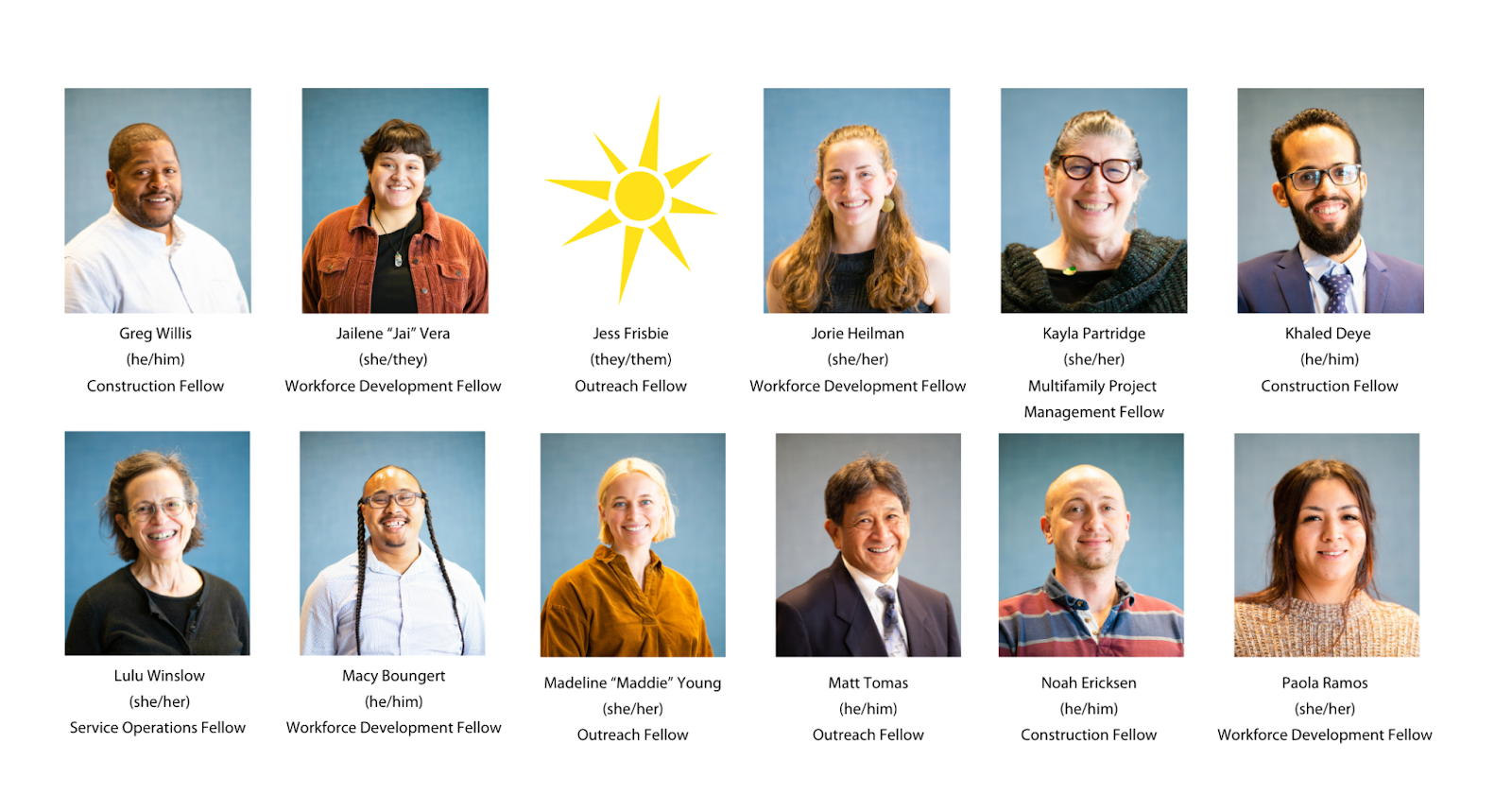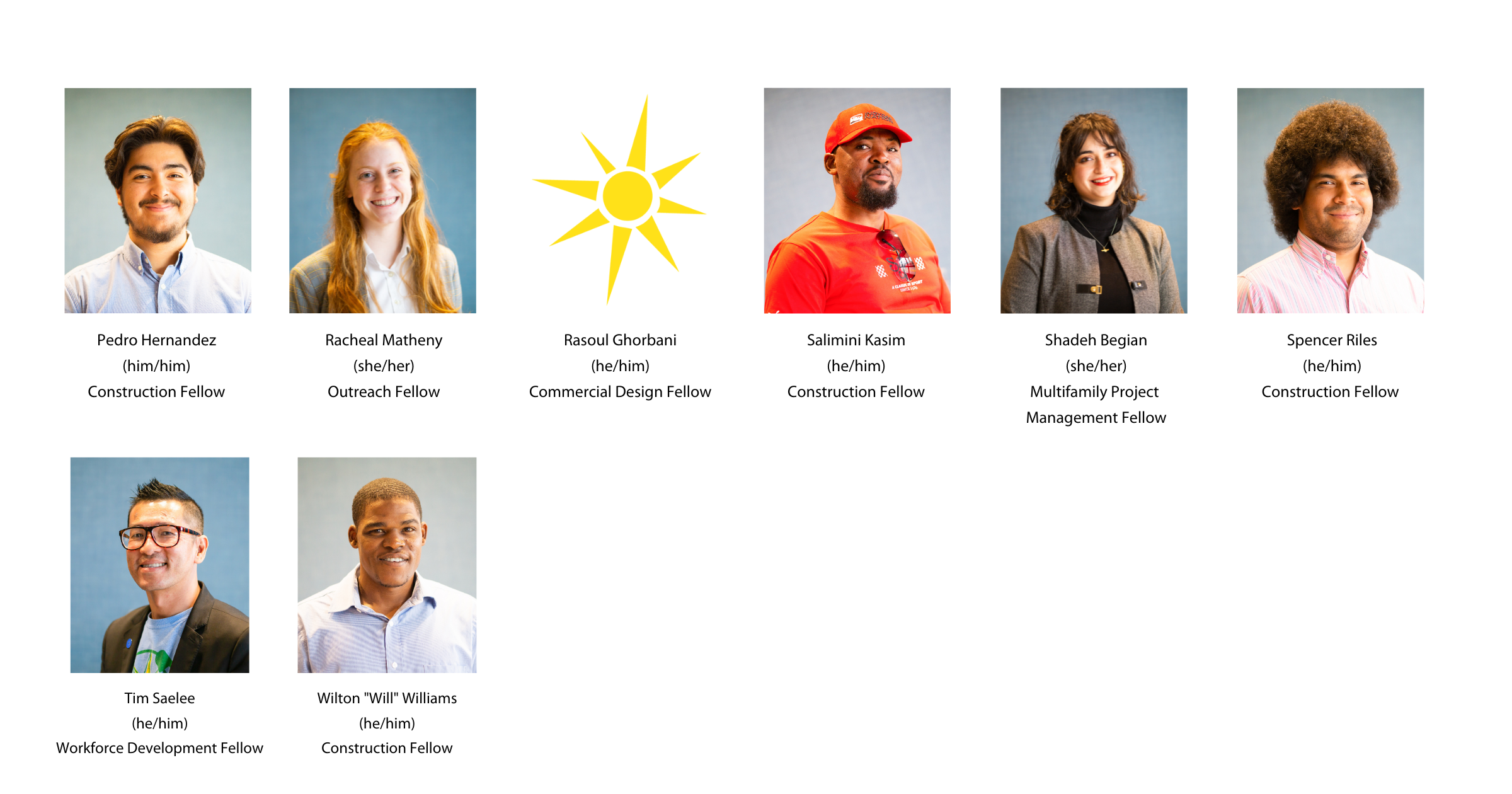 Recent Projects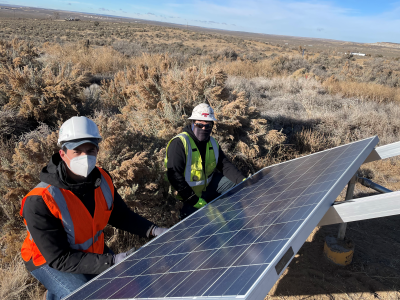 Daniel Ponton '22 was a Community Solar Fellow with the HQ office based in Denver, CO.
Daniel was instrumental in GRID's application for a $3.7 million grant from the Portland City Clean Energy Fund. His team and the Affiliated Tribes of Northwest Indians (ATNI) worked together to develop a three-year training program for native communities in Oregon. This program would allow trainees to learn, gain experience, and be part of a network focused on bringing clean energy to native-owned businesses and households.  Read more about it here: https://www.portland.gov/bps/news/2022/7/6/portland-bureau-planning-and-sustainability-announces-recommendations-portland 

Erik Rodriguez Cerda '22 was a Workforce Development Fellow with the Inland Empire office in Riverside, CA.
Erik worked on the Solar Futures program in the Riverside area. He worked with about 100 high school juniors and seniors in different construction programs and green pathways. The 6-week program is tailored to each school but can cover a variety of topics from designing a solar system to career readiness. Solar Futures provides high school students with important exposure to the solar industry as they prepare to join the workforce or further their education. 

Emily Corrow '22 was a Commercial Project Management Fellow with the San Diego Office in San Diego, CA
Emily was spearheading the research for new mission-aligned multifamily housing projects. Her focus was primarily on senior housing facilities in the Northern part of San Diego County, where there are fewer opportunities for grant funding from other organizations. One important instrument in this research is Helioscope: a program that aids in planning a rooftop layout. Her team uses the data from Helioscope to introduce GRID Alternatives to potential clients and propose systems for their homes.

Sergio Ramirez De Jesus '22 was an Outreach Fellow with our Central Valley office in Fresno, CA
In a new type of project, Sergio was working on marketing, contacting eligible clients, and coordinating installs for the Hydropanels by SOURCE. These Hydropanels use a fan to pull water vapor from the air and produce clean drinking water. The Hydropanels can hold up to 30 liters of water each that can be routed straight into your home. This project, although different from our solar work, is continuing to build trust between GRID Alternatives and the community. The aim is to install 500 panels in disadvantaged communities by June 30th 2022. 
---
Past Projects: 

Maya Anthony '21 was a Multi Family Outreach Fellow at GRID Colorado
Within her first month with GRID, Maya was tapped to help out with a 628 kW ground mount solar array. This project is estimated to have $647,237 in energy savings over 20 years, which will lower operating costs for the community housing group and allow residents to save on their energy bills! Read more about Maya's project here. 
Claire Laurentine '21 was a Workforce Development Fellow at GRID North Valley
Claire has been working to plan a hybrid distance and hands on training session in partnership with the Sacramento non-profit, Women's Empowerment (WE). Up to 15 people from WE will be able to participate in a four weeks program to familiarize themselves with GRID, the basics of solar, roof and tool safety, electricity basics, installation, and employment readiness. The hands-on session will end with a digital "Solar Showcase," where hiring employers will present current opportunities at their companies, open positions, answer questions from trainees, and watch a live installation on the mock roof. 

Garrison Davis '21 was a Construction and Outreach Fellow 
In Loleta, California Garrison joined GRID's North Coast construction team. 
In October, Garrison assisted with a 3.204 kW system in Loleta, California. This system has an expected output of 3,951 kW per year, which is anticipated to provide a $18,111.81 of savings over the lifetime of the project. Garrison captured the installation on camera and interviewed two of GRID's new interns about their experience with the installation, which happened to be on their neighbor's home! 
Felimon De Jesus, SC'20 and SC'21 Workforce Development Fellow at GRID Central Valley
Partnering with students at his alma mater, California State University - Fresno, Felimon analyzed GRID's marketing strategies and found new ways to engage volunteers. 
By working with the students, Felimon was able to provide GRID with an in-depth analysis of the organization's marketing strategies as a Service Learning Project. Felimon and his peers reviewed GRID's services, products, distribution, and promotion using a Strengths, Weaknesses, Opportunities, and Threats (SWOT) analysis. The team worked with a local radio station to advertise GRID's work and pushed for additional volunteer opportunities during weekends to accommodate more student volunteers.