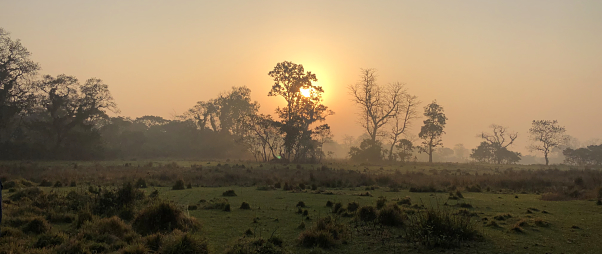 Chitwan National Park (CNP) is Nepal's first national park and a UNESCO World Heritage Site. Wedged between two east-west river valleys at the base of the Siwalik mountain range of the outer Himalayas, CNP encompasses part of Nepal's subtropical lowland or Terai ecosystem, serving as a refuge to the Bengal Tiger and home to one of the last populations of single-horned Asiatic rhinoceros, among countless other species.
An area of 750 square kilometers that borders much of the circumference of the National Park is designated as a Buffer Zone, a IUCN Category VI Protected Area that aims to conserve ecosystems and habitats, together with the cultural values and traditional natural resource management systems of the local people that have lived there since before CNP was established. The communities that live in the Buffer Zone balance normal human needs for jobs, food, and shelter with conserving the wilderness and wildlife that surrounds them.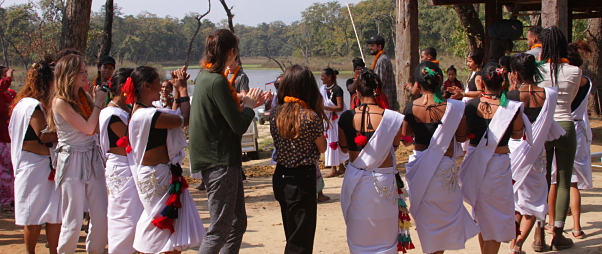 The Kumal Tower is an off-grid wildlife observation tower recently constructed within the Milijuri Community Forest of the Mrikagunja Buffer zone. With the installation of a solar system, the Kumal Tower now has electricity to power lighting, a water pump that can provide running water around the clock, a facility to charge cell-phones and camera batteries, electric fans, and external flood lights for security. This creates a safe place for tourists to observe the wildlife that the park protects and stay overnight for a fee. The tower create job opportunities for local residents who support this ecotourism operation, and income from the towers is managed by the Mrikagunja Buffer Zone Committee, a committee of local residents that are dedicated to wildlife and resource conservation, habitat restoration, women's empowerment initiatives, livelihood training workshops, and education programs.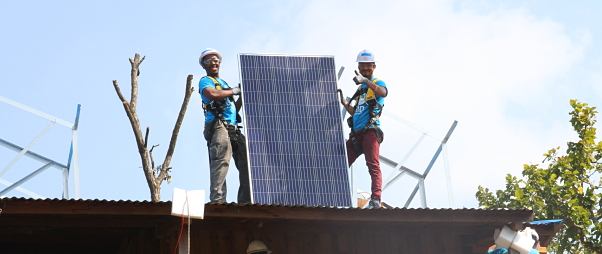 Students from the University of Michigan's GRID Alternatives Students for Sustainable Energy group worked alongside GRID staff and Nepali solar company Gham Power to complete the installation of an approximately 2.56 kW solar system. While participating in this hands-on installation experience, students shared with the local community, learned about Nepali culture and community-centered sustainable development, engaged in discussions on topics ranging from energy access and conservation challenges to gender and development, and had the opportunity to see wildlife and explore Chitwan National Park and Kathmandu. See photos from the installation and trip! This was be GRID's fourth solar installation on an off-grid wildlife observation tower in Chitwan National Park, following the Dulekhola Tower in 2017, the Open Tower and Kaathe Tower in 2018.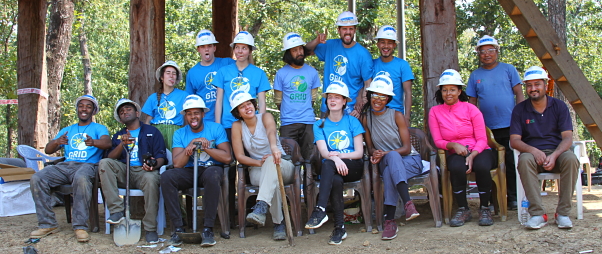 This project would not be possible without the dedication and fundraising efforts of the University of Michigan's GRID Alternatives Students for Sustainable Energy group.