Throughout March, we have been highlighting our staff members at GRID in celebration of Women's History Month. We acknowledge and honor the diversity in what makes us women and share these stories about what it means to be a woman in solar.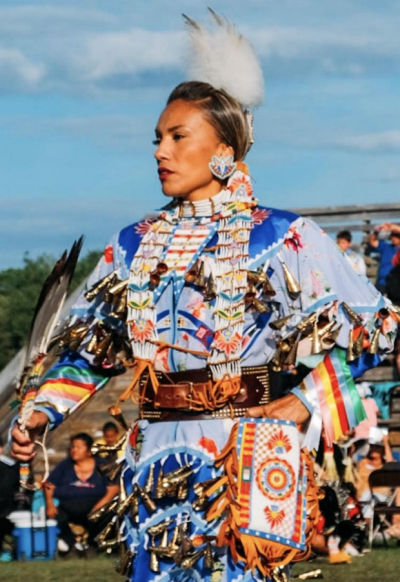 Tanksi
Tanksi Clairmont (Pte' Sa Sapa Winyan – Black Buffalo Calf Woman) is a tribal member of the Sisseton Wahpeton Oyate (Dakota) from Sisseton, South Dakota, and is a member of the Sicangu Lakota Oyate from Rosebud, South Dakota. Born and raised in Denver, she joined GRID in 2018 as the Tribal Solar Accelerator Fund Director.
What does being a woman in solar mean to you?
Being a part of the small percentage of women in this industry, and a Native American woman, strengthens and drives my commitment to improving and advancing renewable energy in tribal communities so that tribal needs and goals are seen and heard at the highest levels of philanthropy and industry. I am honored to work for and on behalf of tribal communities who are the energy leaders past, present, and future.  
What is your favorite part about working at GRID?
It's great to be a part of a clean energy future, one that goes over and beyond to include communities from all backgrounds, but especially those who are overlooked or not invited to have a "seat at the table." GRID's staff is hardworking, respectful, and innovative which makes for a strong organization. I am glad to be a part of a staff that mirrors the populations in mainstream society.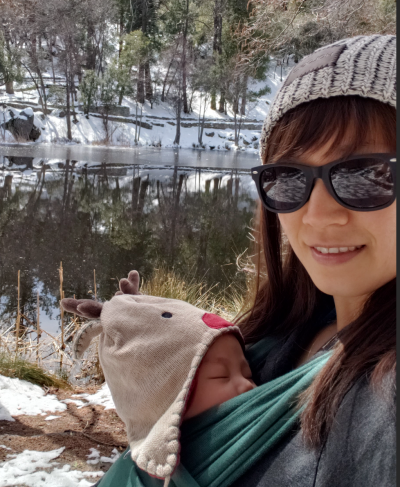 Fumiko Motohashi 
Fumiko Motohashi is the Salesforce Business Analyst with our HQ Operations team. She is the new mother of a 3-month old baby. 
What is your favorite part about working for GRID?
I love that a lot of folx here are very passionate about what they do, and they inspire me. Also, folx are friendly and approachable even if they are in senior-level roles. 
What has been your experience with the work/life balance culture at GRID?

 
GRID cares about the wellbeing of each employee, especially after the pandemic. My teammates are supportive, and I was able to focus on having a good work/life balance during pregnancy to take care of myself and my baby.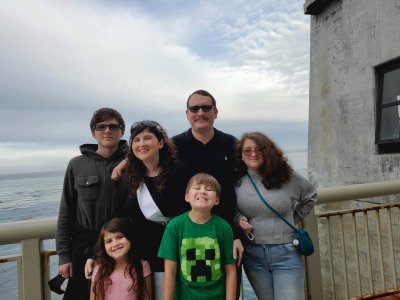 Karina Gonzalez
Karina Gonzalez (she/her) is our Workforce Development Director at GRID Central Valley. She is the proud mother of her four children ages 5, 8, 13, and 15. 
What is your favorite part about working for GRID?
I love the family atmosphere that GRID CV creates. Once you become a trainee at GRID CV you become part of the CV family. We get to continuously support our trainees and celebrate their achievements, new jobs and promotions. My favorite moments are when trainees come back to say they got a job!
What has been your experience with the work/life balance culture at GRID?

 
GRID is a family-oriented organization. I am free to flex my hours to support the needs of my children. Our Executive Director supports working from home or bringing our children to work. Our leadership is full of excellent examples of working parents. Through our EID work there is also a virtual space created for parents and caregivers to gather and share stories, challenges and ideas around our children. I love that at GRID I can be a Workforce Director and a mom without having to choose one over the other.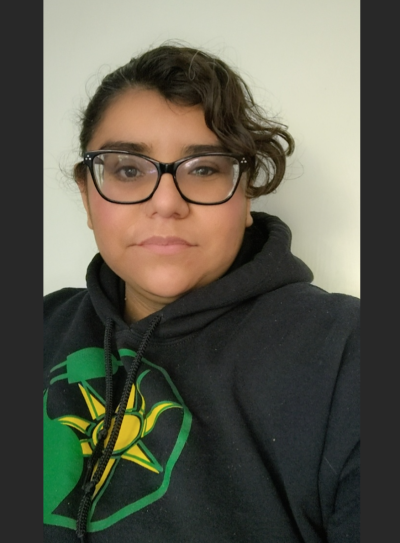 Sandra Romero
Sandra Mancilla Romero grew up and has lived most of her life in the Inland Empire (City of Chino). She attended Bates College in Lewiston, Maine, and graduated in 2010 with a major in History and double minor in East Asian Studies and Anthropology. Her previous jobs have been in education and both political and fundraising campaigns throughout Southern California, and has now been with GRID for over 6 years.
What does being a woman in solar mean to you? 
To me being a woman in solar means creating a space for myself and other women, and more importantly challenging the idea who can hold jobs in the industry. One of my biggest challenges has been men questioning whether I am qualified to guide them through GRID's Job Training Programs, or if I even "knew" anything about the solar or construction industry. But most times, after interacting more with trainees, they come to trust me and we form a good relationship. I like to think that I'm helping change hearts and minds about what women can contribute to the industry by the relationships I've developed with job trainees. 
What is your favorite part about working at GRID?
My favorite part about working with GRID is seeing people flourish because of my direct involvement. My role in the Workforce and Volunteer Department allows me to join job trainees in their journey from start to finish. It's extremely fulfilling to see them land employment, especially when it's an individual I recruited directly.