The Lone Star State may not be on the GRID Alternatives service map, but when our longest running equipment partner, SunPower, asked us to help their Austin, Texas-based employees give back to their community, we just couldn't say no. That's how, over two crisp, sunny days in late January, we found ourselves installing solar for four families in Austin's Blackland neighborhood with more than 60 SunPower employee volunteers.
The homes are among 48 affordable homes built by Blackland Community Development Corporation (CDC) to serve low-income families, seniors, and people with disabilities. Residents of all ages gather daily to play dominoes, bingo and basketball at the nearby Alamo Recreation Center, a central hub for the neighborhood. Across the street is the Alamo Community Garden, with a planter box that reads "Love and grow" in bright paint.
Blackland has a long history with solar starting in 1990 when the CDC got a grant from the Department of Energy to put panels on the Blackland Neighborhood Center. The system powers six cottages housing elderly residents. Another system powering a duplex was donated by the University of Texas School of Architecture, and a small off-grid system powers a communal refrigerator to preserve residents' medicine during the neighborhood's frequent and prolonged power outages.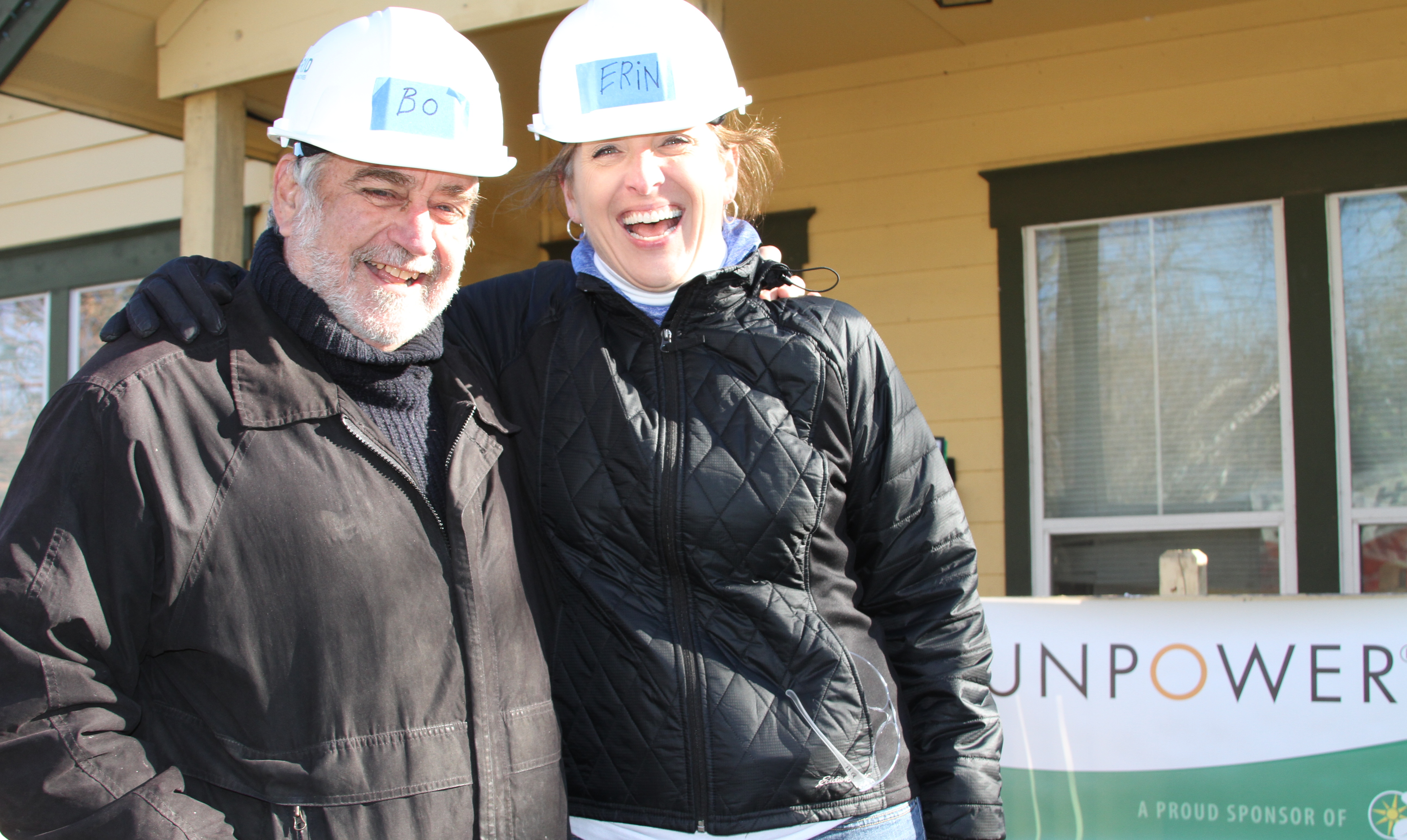 "We are really appreciative of the help," said Bo McCarver, Board President of the Blackland CDC, noting that the GRID projects would more than double the solar capacity of the community. "There is no way we could have afforded to do this without GRID Alternatives' and SunPower's super help. These four roofs shelter struggling families -- the savings will go straight to the kids."
For the SunPower volunteers, it was an opportunity to have an experience their counterparts in California have enjoyed since the partnership with GRID began in 2006.
"GRID provided the opportunity for us to give back to those in our community who really need and deserve reduced electric bills, as well as hands on learning for our employees," said Rich Clark, a development engineering manager for SunPower who was out volunteering.
At the end of the second day, volunteers, families and GRID staff celebrated together as the systems were switched on.
"It's been amazing out here knowing that we are impacting the lives of four families so directly," said Erin Nelson, Chief Marketing Officer for SunPower.
Special thanks to Austin-based SunPower by Freedom Solar for their incredible support in making this project a success.