Tia recently joined the GRID Bay Area Team as our Construction Project Coordinator. Read on to learn what inspires Tia about working at GRID this #WomenInConstructionWeek.
How did you come to GRID?
I was working for a for-profit general contractor when I learned about GRID. I was drawn to apply for the position to learn about solar, especially when it is used to serve underserved communities. As a Polynesian whose islands are under constant threat due to climate change, I'm culturally inclined towards sustainability and support of the community.  I interviewed with our Construction Manager and was hired shortly after.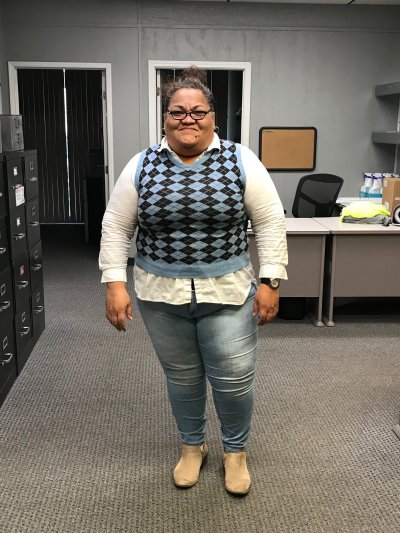 What GRID value most resonates with you?
Integrity. Period. No ands ifs or buts. Safety, equity, collaborative action all relies on the integrity of the people and work that we do. Accountability is key in our ability to progress and learn. Credibility is the solid foundation that trust builds on. At least that's what my father taught me.
What is your favorite GRID moment?
I haven't been with GRID for very long, but I was blessed with the opportunity to work with my supervisor and his cohorts as well as Outreach managers to propose new processes and implement them. My favorite GRID moment was seeing how well it is working, and how almost everyone responded positively to the change. That wasn't a pat on my back, that was recognition that we can work as a cohesive team. Although we're in different departments, a symbiotic efficiency developed with that cooperation.
Fun Facts
Ex-Navy partner who has traveled the world. (3rd passport to date). Grew up surfing, free diving and living relatively paleo. Plethora of professional experiences outside of construction include photographer for college paper, cross country Class A driver, radio DJ, caregiver, Executive Assistant to a Biotech COO, call center assistant manager. Now, I'm content to be at GRID doing work that is vital in my chosen field of Construction.