Join GRID on a trip to Nicaragua, Mexico or Nepal or make a donation to support one of our upcoming projects!
And be sure to sign up for our newsletter, become a member and follow us on Instagram!
---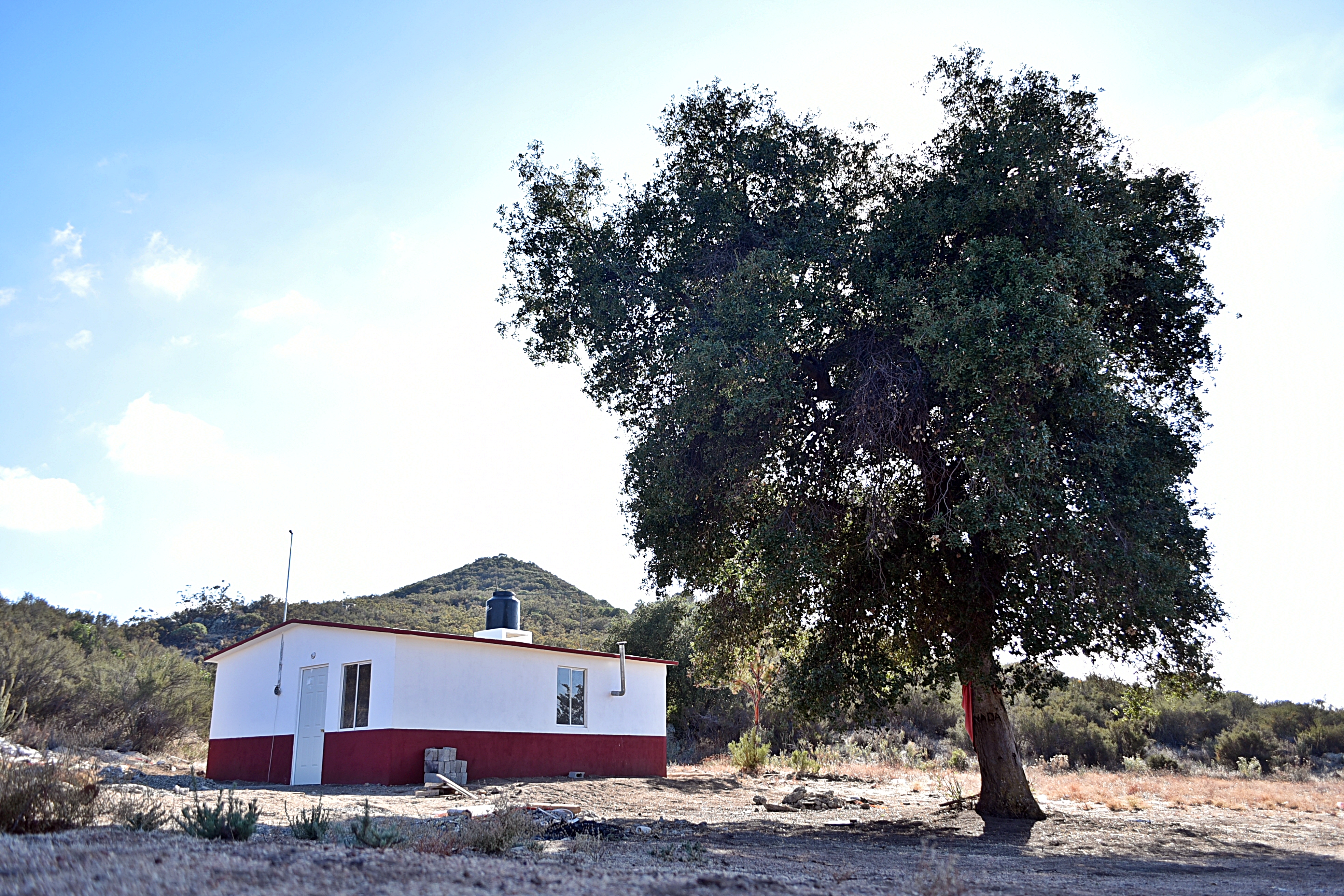 Travel with GRID on an 8-day journey to learn about the history and culture of Baja California, Mexico while installing solar-powered refrigerators for off-grid families in an indigenous community.  Experience life in a remote community together with like-minded travelers while learning about international development practices from GRID's Mexico team.
---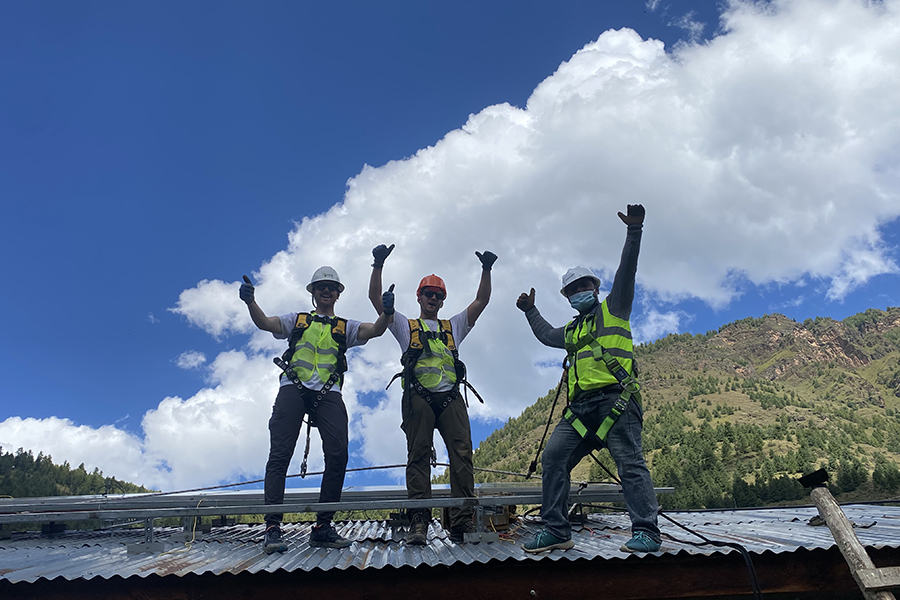 Travel with GRD to Nepal to experience Nepali culture while installing a solar system at the Miteri Peace Learning Center in Jumla, Nepal.  On your 8-day trip to Nepal, you will participate hands-on in the solar installation in the community and visit other parts of Nepal while you explore sustainable international development best practices.
---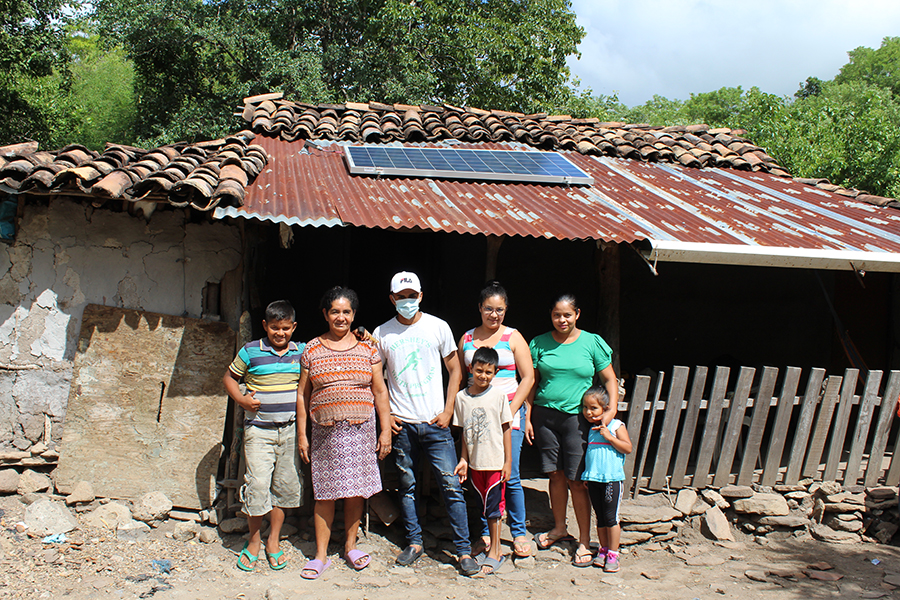 Travel with GRID to Totumblita in 2024 to install off-grid solar systems for families so they have access to electric lighting at night and can use small electrical appliances in their homes. During your 8-day trip with GRID, you will learn about the history and culture of Nicaragua, experience what life is like in a rural off-grid community, help install battery-based solar home systems on homes in Totumblita, and participate in GRID's service learning curriculum to learn more about sustainable international development.
---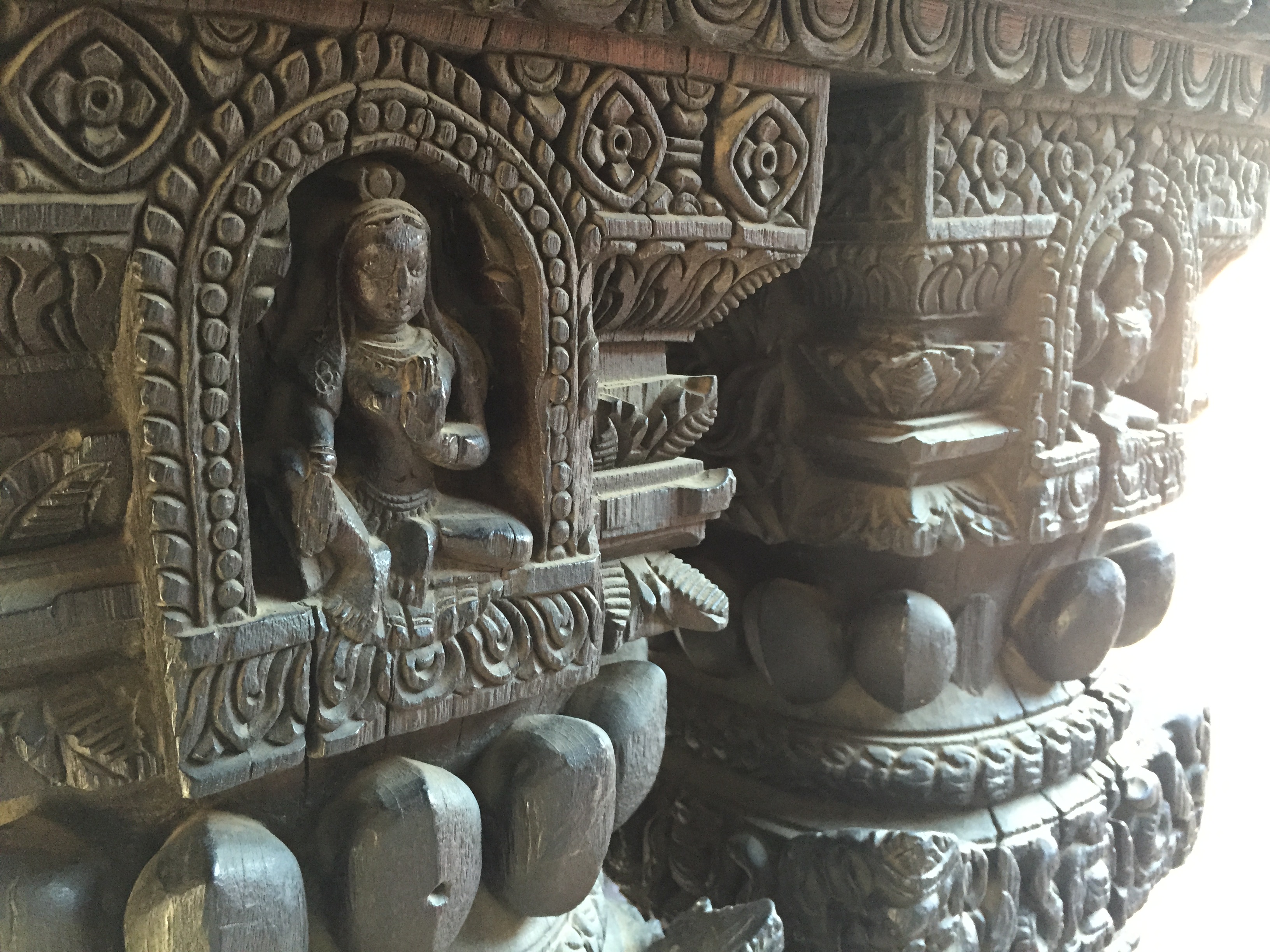 Travel with GRID to Nepal in 2024 to install solar at the Green Village Learning Center in the Lalitpur district of Nepal, located south of the Kathmandu valley.  Young women between 18-24 years old from excluded backgrounds come to the program with different lived experiences and have opportunities to learn and grow.  Learn about Nepali history and culture while you gain hands-on solar experience.
---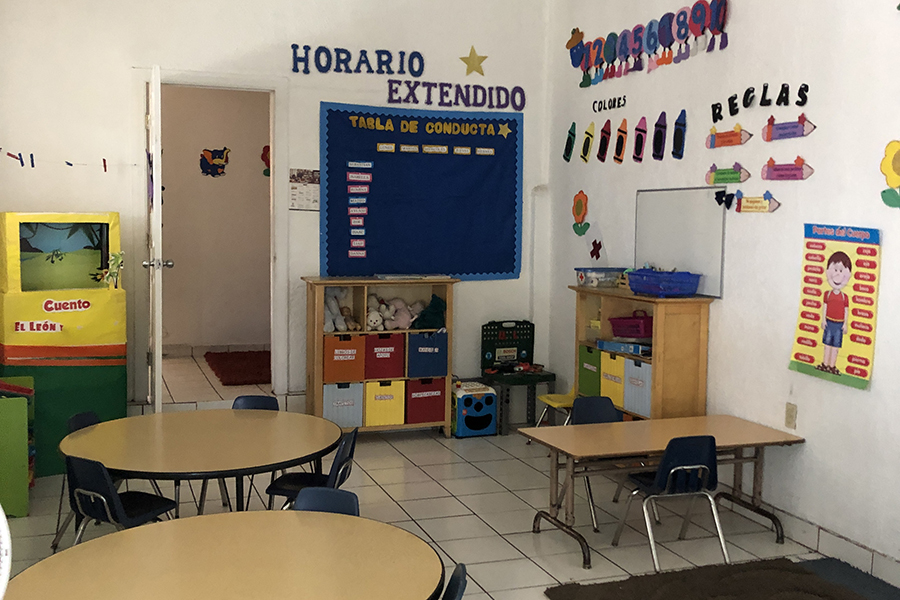 Travel with GRID to Baja California, Mexico to install solar at the YMCA Community Development Center, an affordable preschool in the Tijuana area where children learn about reading, writing, math, computers, and language, preparing them for elementary school. 
---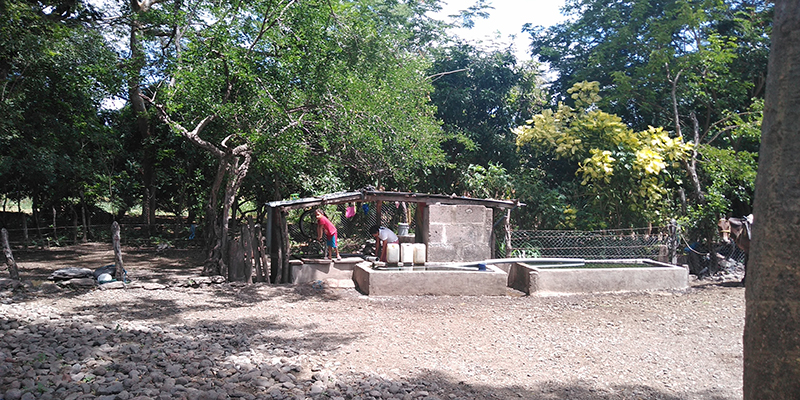 Get hands-on with solar by traveling with GRID to Nicaragua to install a solar-powered drip irrigation system for a rural farm. Travelers will learn about Nicaraguan culture and history on this 8-day trip and will install a complete off-grid solar electric system that brings water to the Luna family, their animals and their crops. 
---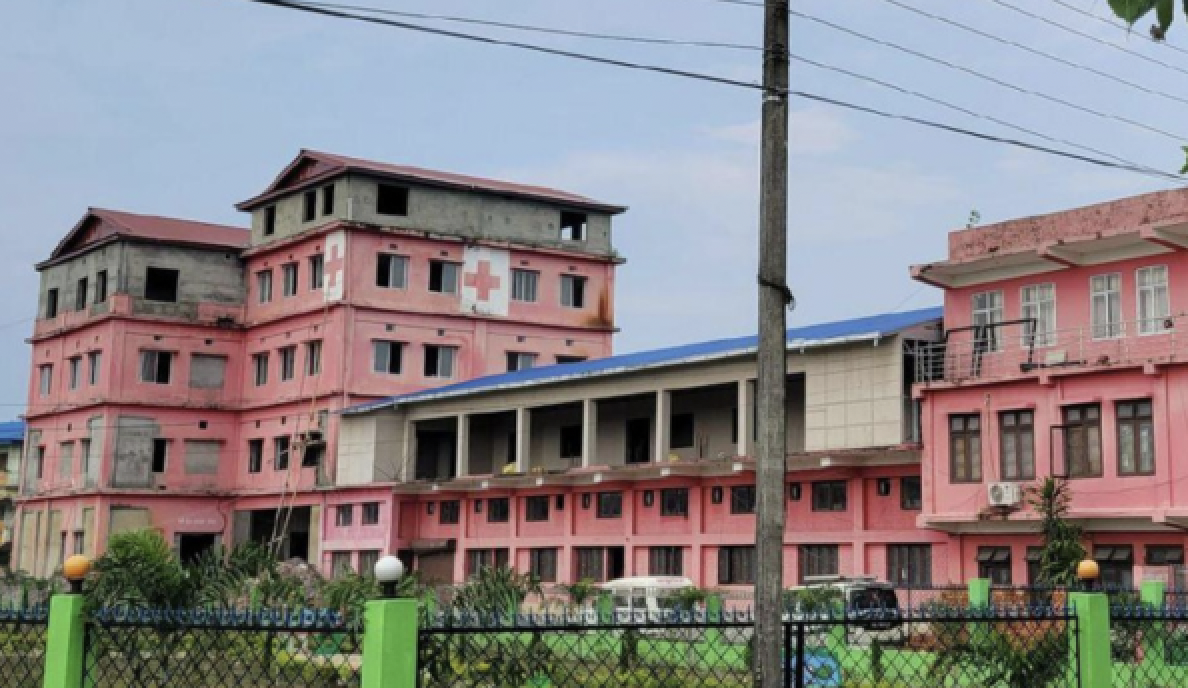 GRID is working with KIOCH, a non-profit children's hospital in Nepal, to bring a 31.68kW grid-tied solar electric system with lithium-ion battery backup for emergency loads. This will provide significant monthly cost savings by lowering the hospital's electric bill and providing critical backup power during power outages.
---
GRID is working to bring solar to the Deusa Agroforestry Resource Center (DARC) in Deusa Village in the Thulung-Dudh Koshi Rural Municipality, Solukhumbu district of eastern Nepal. With solar electricity, the Center will have access to computers and other teaching tools will enhance the quality of teaching and learning during the training.
---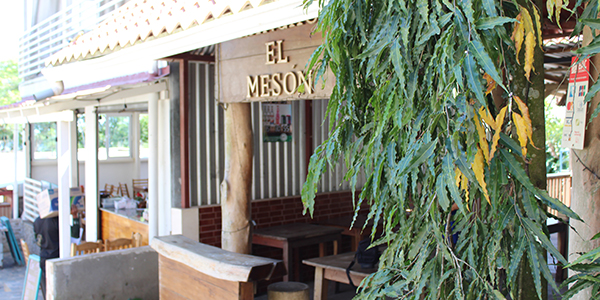 Julisa is a women entrepreneur in Catarina, Nicaragua.  She owns and operates a restaurant at the top of the hill at the end of the main street that overlooks Laguna de Apoyo, a lake in the base of a volcanic crater.  The tourist economy in Catarina provides a vital source of income and employment for local residents. 
---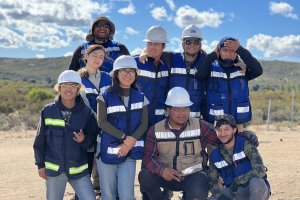 Rural Electrification for 20 Homes in Juntas de Neji, Mexico
In November 2023, GRID's team in Mexico together with renewable energy students from Universidad Tecologica de Tijuana installed 20 solar home systems in the remote indigenous community of Juntas de Neji in Baja California, Mexico.
---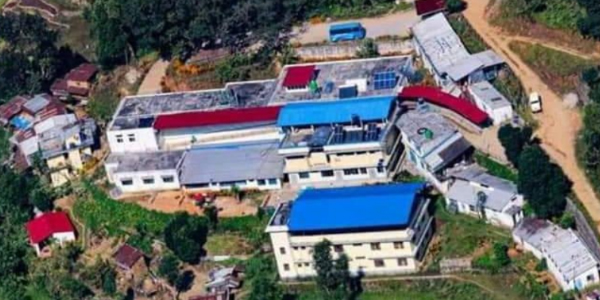 In November 2023, travelers installed a solar system at Amppipal Hospital. Amppipal is a small village located in the mountainous region of Gorkha district in Nepal. A solar electric system with energy storage will ensure the hospital can keep its critical services operating during power outages and will also lower the hospital's bill, allowing cost savings to be invested back into the services offered to the 55-110 patients who come to Amppipal Hospital for treatment every day.
---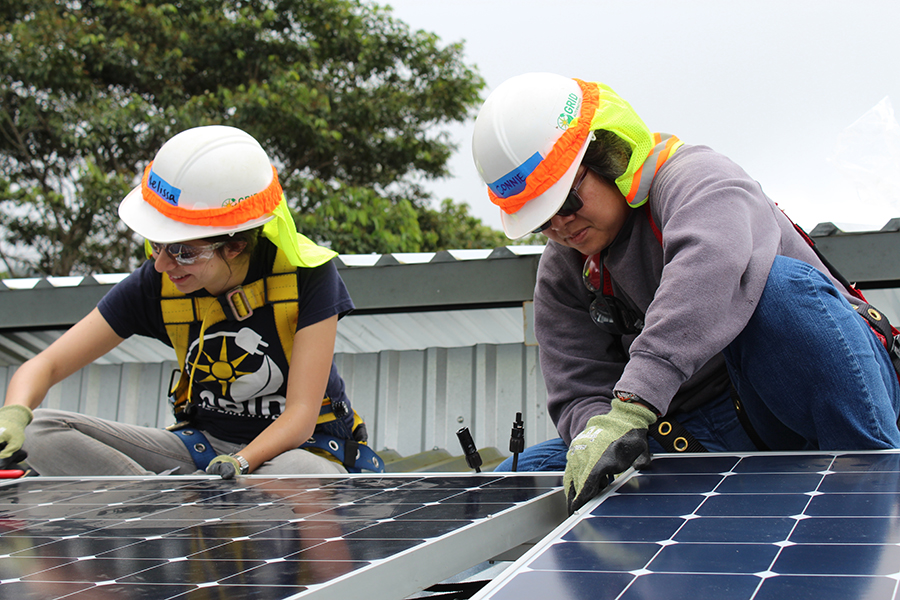 In November 2023, travelers with GRID went to Nicaragua to install solar at a coffee farm in the rural town of El Regadio. They learned about Nicaraguan culture and history on this 8-day trip while visiting a working coffee farm.  The solar system supports the Ruiz and Maradiaga family, helping them grown their business which employees more than 500 local people. 
---